25. 9. 2018
Local television from the Russian town of Pyt-Jach (Russia) made a video about IWET CONCEPT drinking water treatment plants that we delivered to the city. Watch the video.
Do not forget to turn on english subtitles in the video.
7. 9. 2018
IWET CONCEPT is a guarantee of the supply of high-quality drinking water. Our engineers are, however, busy studying the thermal insulation of our water purification system so that it can work even in the most extreme conditions.
6. 9. 2018
Check out the IWET CONCEPT presentation as a video on YOUTUBE Channel. Do not forget to check out other videos!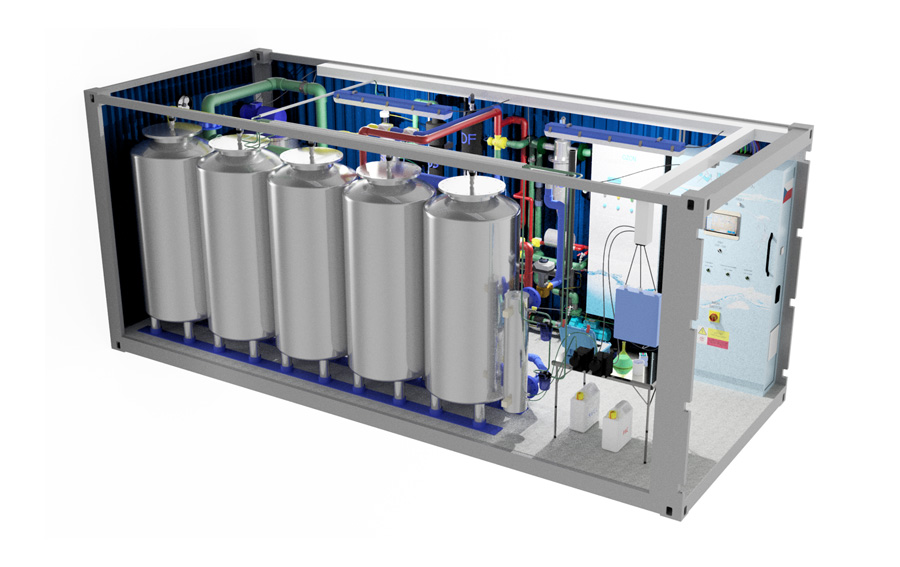 IWET CONCEPT developed a new model of container treatment
This new system 100% guaranteed:
reduction of Ph to the values specified in the standard 7,2 - 7,5
removing total iron Fe to 10 mg / l to a prescribed standard of 0.2 mg / l
removal of manganese Mg up to 3 mg / l to a prescribed standard of 0.05 mg / l
removal of color to 140 mg / l Pt to a prescribed standard of 20 mg/l Pt
IWET CONCEPT
RWT 10
full automatic
RWT - River Well Technology
Modular treatment plant for drinking water from surface resources.

Learn more
quick install and easy to use
energy effective 9 kW for 10.000 litres/hour
cost only $0.3 per 1.000 litres
water keeps its natural minerals
RWT SERIES
Mobile water treatment plants of drinking water from surface water resources
>
IWET CONCEPT
water treatment
low operating cost (<0.3 $ per 1.000 litres)
energy effective (9 kW for 10.000 litres/h)
water keeps its natural vital minerals
easy to use - full automatic
minimal maintenance
special technology - arsen and heavy metals filtering
higher investment
not filter brackisch and sea water
Reverse osmosis
(RO) treatment
lower investment
filter heavy metals
easy to use
high operating costs
high energy consumption
produce demineralized water
not potable unless further modified
amount of wasted water
IWET CONCEPT
BENEFITS
KEEPS

ITS MINERALS

Designed not to carry away vitaly important minerals unlike reverse osmoses components does.
ON-LINE
CONTROL
Monitoring and managing treatment processes remotely from your computer.
SPECIAL

SOFTWARE

Fully automatic and controlled by computer, special software AMIT technology for managing all processes.
MOBILE

LABORATORY

Chemical laboratory with photo spectrometer, for direct measurement of parameters of produced water.
WATER FILTRATION
PROCESS
SELFCLEANING


SIEVE FILTER

➤
WATER DISINFECTION
PROCESS
Mobile
water treatment plants
Our speciality are portable water treatment plants - IWET CONCEPT, which are installed in 20' (6 m) shipping containers according to ISO standard. This treatment can be easily transported in a very short time and put into operation, while secure technologies against damage from outside.
Stationary
water treatment plants
Stationary water technologies for the production of drinking and technological water. These technologies are designed and supplied from the minimum power of 3 m3/hour up to the power of 2000 m3/hour.
CURRRENT

PROJECTS
INDIA

GANGA FRESH
---
Natural water for kids
River GANGA filtering
Fresh minerals

MEXICO

FRESH WATER
---
15x instalations RWT 10
Natural water
Fresh minerals

RUSSIA

SIBERIA
---
Extreme conditions
RWT 10 instalations
Fresh minerals

SPAIN

FRESH WATER
---
Natural water for kids
River water filtering
Fresh minerals